Post by FELIX OTTO NESSON on Apr 5, 2012 18:41:42 GMT -5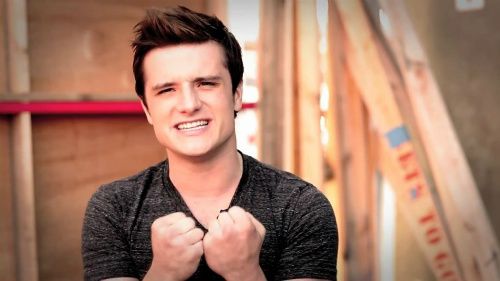 [classy=apptite]FELIX OTTO NESSON
[/classy]
SIXTEEN. DAPPER. BRAZEN. HETEROFLEXIBLE. MANWHORE.
[classy=appdesc]Oh, hey
Westwick
! Look who's it is! It's
Felix Otto Nesson
! Oh, uh... perhaps you know them by their nickname,
Lucky Duck? Felix Felicis
? Anyway, this certain blessing in disguise came to us on
October 13th
, and grew up to be a hefty
five foot eleven
. You can always tell it's
Felix
because of his
brunette
hair,
hazel
eyes and
dapper dress
. Not to mention they've gotten themselves
three tattoos, naughty boy
! You know, everyone says they look like
J-Hutch
? I personally don't see it though ....
[/classy]
[classy=app1]
HERE'S FELIX!
» GENERAL APPEARANCE: Felix is all about looking snazzy. He loves suiting up- because really, who can resist a man in a suit? They're sexy as all hell. If he's feeling really lazy and yucky, he'll wear jeans and a nice shirt, generally donning his leather jacket (he really loves that ratty old thing). Felix is five foot eleven, and he's bulked up a decent bit (he's about 173 lbs). Do I care that IRL Josh Hutcherson is like, five-six? Not. At. All. In addition to the two tattoos on his wrists (C'est la vie and C'est la mort), he has a Libra tattoo that is ambiguously gay (he got it while he was drunk, naturally). It's on his shoulder, so people don't see it that often.
» PERSONALITY: Felix is, and always will be, a fun-loving, party boy, easy-going, simple guy. He's sweet, effervescent, and a great friend. He lives for the moment, enjoying life while he can. Felix has become somewhat more mature, though, over the past few years, and he's trying to focus on his studies while he can. He's a party boy through and through, making friends left and right and then sleeping with all of them. Well, most of them. A large majority, certainly. Felix knows he's a manwhore. He's accepted it. It's da truf. It's what happens. He like sticking his penis in things
and occasionally having things stuck in him.
Mostly, Felix enjoys the ladies. Girls are just better kissers. It's a fact of life. But guys can certainly be interesting. Full of surprises and variety.
» POWERS: Felix is a transporter... person. He first realized he could make things move when he stole his sister's soda at dinner one night. It mixed with his milk and was quite gross. Still, it was a glorious night. Felix was twelve when he discovered his, as were his sister and brother. Now, four years later, he's learned to transport more than just liquids from glass to glass. At the moment, he still can just move liquids (his sister guessed that it has something to do with the state of the molecules). Generally, this means he gets booze onto Grace island and hosts the most massive parties.
» PARENTS: Father - Chance Nesson - 43 - Journalist - Probability/Luck Warper
Mother - Lykke Nesson - 41 - News Anchor - Probability/Luck Warper
» SIBLINGS: Sister - Fortuna Nesson - 22 - Student at freakin' Yale - Technopath
Brother - Madoc Nesson - 14 - Student - Mindsight
Sister - Audhild Nesson - Deceased, 7 at death (would be 12)
» OTHER: Yurtle (full name Yurtle the Turtle) - 1 - Pet Turtle
» HISTORY:
There's a bit of a 'luck' theme going on with this family. The Nessons are infamous for their great luck, both the good and bad. Felix's whole life growing up was everything from winning the lottery to a massive house fire. Felix was always a bit more wild than his siblings; he loves to party, to do dangerous, stupid things while he's young and able.
There's not much to say about Felix's past that he won't tell you. He was born (on a Friday the 13th) as the second child of four, the eldest boy, and the wildest for sure. Most of his childhood was spent trying to control his powers- being a wild child, Felix always had more difficulty controlling the shifts of things than his siblings had to worry about with technopath and looking at things (seriously, Madoc, you look at stuff). It never bothered Felix; he could always play it off as a joke. He was lighthearted about many things, and it took a lot for him to be serious.
The most serious thing to ever happen to him was when he was eleven. It was about a year and a half after the Nessons had won the lottery, but two years before the house fire. Auddy, the Nesson's baby girl, had been tragically shot in a bank robbery. She was in a coma for four days before passing away.
After this happened, the Nessons drifted in many directions. There would be times when they would be a very close-knit family, and others when they would hardly know one another. Good and bad things continued to happen with the roll of a die.
As far as Felix's reaction to it, he was numb for two years. He went through the motions of life, not quite comprehending everything as clearly as he should have. When Felix hit thirteen, he met a friend who was a baaaaad influence. The two boys started partying, absorbing various chemicals into their bodies, and 'experimenting'.
Yeah, that's right, Felix lost his v-card at age 14. To a 28-year-old woman (that's statutory!). Despite the 'bad habits', Felix's old self started to come back. He was the joking, light-hearted kid he always was.
At the same time, his powers were growing and expanding. There was this one time where Felix accidentally transported some blood out of a kid he was arguing with. It was about a quart, and the kid passed out. Felix was fourteen, and had been attending a regular high school. Well! That simply wouldn't have done! He was transferred to AMG pronto, and he managed to make quite a few party buddies anyway.
Speaking of buddies, Felix is a manwhore. Technically, he's "single," but he sleeps with a lot of people. He's seriously slept with ninety percent of his friends at least once. Most of them more than one time. Craaaaazy things happen at Felix's parties. The truly amazing part? Felix is STD free. I KNOW, RIGHT? Who woulda thunk it.
Mostly, though, Felix is cool. He's a great bro and is generally awesome.
[/classy]
[classy=app2]sapphyface. pacific standard. biromantic.[/classy]
[classy=apptite]FACE CLAIM [/classy]
[url=http://eoas2.proboards.com/index.cgi?action=viewprofile&user=sapphy2]JOSH HUTCHERSON[/url]