Post by NOAH MAY BLACKTHORN on Apr 11, 2012 20:57:13 GMT -5
[atrb=border,0,true][atrb=style, background-color: #DDDDDD; border-top: solid #5a5a5a 5px; width: 500px; padding-top: 20; padding-bottom: 30;]

[classy=tite]LETS ROCK, NOT STOP 'TIL WE SEE THE MORNING LIGHT[/classy][classy=cont]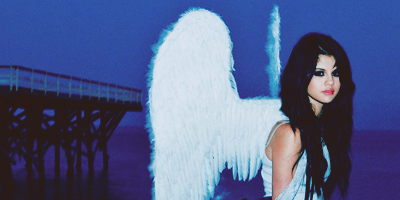 [/classy]
[classy=threader]
Noah had snuck off the island for a reason. She had heard about the kidnapping, she understood that the situation was serious and she was worried about those who were kidnapped. She had read into it and found that one of the students kidnapped was none other that Ellarie Harvelle. Noah's best friend. Noah had felt rage when she found out. It was a normal reaction for Noah, someone had done something to somebody she cared about and they were going to regret it. She didn't care if she failed at any attempt she made to find her best friend, she knew that she wouldn't be able to handle knowing that she wasn't even trying. Noah had gotten ready quickly that morning, she was determined. Nothing else could distract her at this moment in time. All she could think of was that she wasn't going to see her best friend that day. And it worried her to the core.
Noah's feet strolled down the streets of castle. She wouldn't have thought that the students would be kidnapped and kept on the island, it wasn't very logical. She was going to search elsewhere before checking closer to home. Noah had been working on her power so that she could hear drops of others thoughts on the persons mind. It wasn't much, but it was enough for the moment. In the best case scenario she would see someone suspicious who would be thinking of Elle's face and they would lead her straight to Elle. Of course Noah knew it wouldn't be that easy, but a girl can hope. Noah's eyes drifted over the people around her before she let out a long breath, relaxing her body. Closing her eyes she started searching, her mind reaching out to others. Eyes open, Noah searched the street. Her mind focusing on a few individuals. Her mind got blurry as a few people walked away. Unfocused Noah walked down the street closer to the person before stopping at a stall in the street. She pretended to look occupied as she listened to the busy minds of others.
Noah wasn't sure what she expected to find. And she didn't know what she would do if she did find where the kidnapped students were. Her common sense would tell her to go and tell a teacher, which would land her in trouble for leaving the island but could possibly help. But in reality she wouldn't know what to do. She couldn't fight kidnappers, especially not alone. She was just one girl, yes she could throw a punch but if she was right the kidnappers wouldn't be using fists. Noah wouldn't be able to leave the students and the teacher there if she knew where they were. Although she didn't want to think that far ahead, she needed to find out something first. Noah was zoned out of the real world as she concentrated on reading others minds. She knew that she was going to sleep well that night since reading so many minds was going to exhaust her since she wouldn't stop until absolutely necessary.
[/classy]
WORDS:
517 -
OUTFIT:
here
-
TAG:
anyone -
NOTES:
noah the ninja;o
[/td][/tr][/table][/center]