Post by JAKARTA MATISSE RUNAN on Apr 22, 2012 18:24:15 GMT -5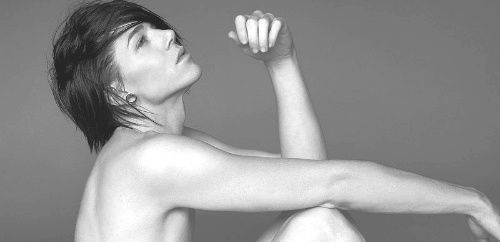 [classy=apptite]JAKARTA MATISSE RUNAN
[/classy]
SIXTEEN. GENTLE. RESTLESS. HETEROSEXUAL. SINGLE.
[classy=appdesc]Oh, hey
Singapore
! Look who's it is! It's
Jakarta
! Oh, uh... perhaps you know them by their nickname,
Jak
? Anyway, this certain blessing in disguise came to us on
June 14th
, and grew up to be a hefty
five foot eleven inches
. You can always tell it's
Jakarta
because of their
dark brown
hair,
blue-grey
eyes and
guages
. Not to mention they've gotten themselves
zero tattoos
! You know, everyone says they look like
Alex Mckee
? I personally don't see it though ....
[/classy]
[classy=app1]
The fat lard of a principal looked over his papers with a rather disinterested attitude. He noticed you sitting down, but doesn't really have the courtesy to look up from his desk. To you, he says out loud. "Let's begin sha'll we? Tell me the basic details about yourself." With a cough, he shuffled through is papers and glanced at you once through his small eye glasses.
He was not used to this. It no longer seemed like he was in the same world he lived in, and as the boy glanced around the luxuriously furnished room to the plump man sitting before him, a look of mild bewilderment lit his eyes. The boy -- who sat in the lone chair uncomfortably -- smoothed his black hair away from his blanched face and nodded his head with as much enthusiasm as he could muster.
"My name's Jakarta Matisse Runan."
A small silence followed his words, and after biting his lip for a moment, he continued.
"Like the capitol city of Indonesia, but it's sort of strange, so a lot of people just call me Jak."
His voice held a slight inflection, making the name sound less like the American 'Jack' and much more like the French 'Jacques'.
"I'm sixteen years old, and I'll be attending as a freshman."
As he tucked his bangs behind his ear impatiently, angered at himself for indulging his nervous jitters, Jakarta realized that the disinterested man probably thought him a waste of time and an idiot. After all, at sixteen, he should have been much farther along than he was.
"It's a pretty long story ..."
But he figured it wouldn't be classified as a 'basic', so he let his words trail off into nothingness.
With a sigh, he leaned back in his chair, threw his glasses on the desk and ran his chubby fingers through thinning, greasy hair. He pinched the nose of his bridge and closed his eyes tightly as he said, "You know about the truth of this place. Now, I didn't invite you personally, my staff did. So please, give me a run down of your power." With his eyes still shut, the principal gestured with one arm toward you to begin.
Jakarta thought the man sounded bored and disappointed (his closed eyes only adding to Jak's doubts), but Jakarta tried to make himself not care. Keeping a rather stony expression, Jakarta made to answer the question the best he could.
"My power is memory manipulation, meaning that I can change, and blur, and even erase, the memories of others."
It was strange; most people seemed to be enthusiastic about their abilities, or at least proud of them. Jakarta, on the other hand, held a blank expression as he talked about the power that had landed him an interview at AMG. It wasn't that he hated his ability, it was that he didn't
understand
it. He was used to just accepting things and going with the flow of his life, but recently everything had been changing around him for the worse, and this part of him seemed to be the catalyst for the change.
"I'm not really sure how it works. I mean, I know it has to do with the storage and retrieval of memories, and that I have to have good eye contact in order to use my power. But beyond that ... It just happens. I can't control it very well."
His eyes shifted down to his hands for a moment, and a familiar pounding migraine began to tease at the corner of his mind.
"Every time I've used it in the past, I haven't really meant to."
And the worst part was, Jakarta admitted to himself, that although he always had a since of what he had changed in a person's mind, he never exactly knew what memories he had touched, or even deleted. Sometimes he felt like someone stranded in a foreign jungle, hacking at anything his mind could grasp with a damn machete. If that wasn't enough, it also hurt like hell. The last time he had used his ability, Jak had woken up in a hospital bed after lapsing into a coma caused by extreme mental exertion. Despite having very little control over it, it's safe to say that he's only used his power a few times.
"I want to learn to control it, so I guess that's why I'm here."
He gave a small smile, a slight twitch of his lips, and tried his best to relax.
Finally, his eyes opened groggily. However, he wasn't much warmer. He yawned loudly and largely as he looked over your paper. With eyes watery and face red he continued, "I see why we would have invited you. Let's see..ah yes. Mind telling a bit about your family and where you're from?""Since my mom works with the Peace Corps, she's traveled all over the world volunteering. She met my father in Indonesia, an American, but left him soon afterwards."
Jakarta leaned forward and rested his head in his hands, which were propped against his knees. An image of the woman who had raised him floated into his mind and he smiled wistfully. He missed her, but he also knew that he would never see her again. Wistfulness turned into bitterness.
"She's always hated being tied down, and never really stayed in one location for long, always getting relocated and such. I was born in Singapore, and after that ... Well, we sort of just traveled. So I guess I'm not really from anywhere."
Jakarta had no true identity. His birth records were held in Singapore, but he had never stayed there longer than four months. His mother was from south of France, but she hadn't touched Lyon soil in decades. He'd made friends in Romania, Thailand, Mali, and Brazil, but he hadn't seen a single familiar face in ages.
"Although the Corps was great for my mom and I, I guess you could say it hasn't given me the strongest of backgrounds. I was home schooled my entire life, but, uh,"
Jakarta stumbled, fidgeting in his chair. He hated talking about his educational past, considering that it was relatively nonexistent.
"Basically all I learned was English and other language skills, along with some basics. My mom wasn't a very good teacher."
Or, rather, she just hadn't cared. She had always been too busy teaching underprivileged Guatemalan children how to read. There wasn't enough time to teach Jak math. Too focused on the latest construction project. Not enough time to talk to her own son about his day. Jakarta had always known that his mother preferred working over him, and he had thought he was okay with that for the longest time.
"I've been living with my uncle for the past couple months ... My mom doesn't really know who I am anymore."
And then he paused, brushing at the hair that fell in his face once more, and his lips pursed in distaste. It hurt to think about the incident that had entirely destroyed their relationship; there had been a fight and he had gotten angry at his mother --- sometimes he just couldn't stand the way she was so selfless to the point of completely forgetting her own child. It made him feel ... unwanted. As a child he had always felt out of place and in the way, and the feelings had never entirely left him. And, with those thoughts coursing through his body, Jakarta had accidentally used his power. He had erased himself from her memory, to where he no longer existed in her life. He had given her what, he had thought at the time, she had wanted. A life without him.
"It was an accident, I swear."
Jakarta hated how his voice sounded so raw.
He coughed to clear his throat, took a moment, and then continued.
"So, yeah, I then hunted down my uncle and somehow managed to get here, to Castles, where he lives. And he decided to send me here."
Unwanted, once again, but that was okay with Jakarta. He was getting used to it.
"So here I am." While you were talking, the principal had made himself comfortable by leaning back in his chair and intertwining his fingers. "Hmpf. You should fit right in. May I ask, what are your plans in the future? Outside of AMG?"
Jakarta's eyes held a blank expression for a moment, before snapping back to life.
"Well, first I'd like to graduate ... "
His eyebrows crinkled into a frown, because he was sure it would be a challenge in itself.
"But after that I'm not really sure."
He could travel on his own, or find a job, or even maybe try his hand at college. He could do anything once he learned to control his power and got his life back under control.
"I think I'll just focus on high school at the moment, if you don't mind."
His complete inability to answer the question almost unnerved him for a moment.
He looks much more interested now, rather awake and in a slightly better mood. "Tell me, do you have any hobbies?" he inquired, creating soft jazz hands at the word 'hobbies' as if to mock it. "You're aware that it may be difficult to continue these on the island, as you may not leave outside of break?" It was more of a statement than a question.
Jakarta was sort of perplexed as to why such a man as the one before him would be even remotely concerned with his hobbies, but he just rolled with the question. It was an interview, after all, and it was his job to answer.
"I love reading, but I think I can still do that inside AMG, right?"
A ban on reading would be the strangest rule he'd ever heard for a school.
"I play football -- soccer -- a little bit, but not really. Not competitively."
In fact, Jakarta couldn't remember ever a point in time where he had been enrolled in a recreational activity. Most kids were playing peewee football and tee ball before they were in school, but that hadn't been the case for Jakarta. He had simply picked up bits and pieces of childhood from the different places he'd been and smashed them together in hopes of a good result. He wasn't quite sure if he liked how it had turned out or not.
"Other than that, I guess ... if I'm not doing anything, I just like cloud gazing and what not. Not really a hobby, but ... "
Jakarta shrugged.
The principal crossed his fat arms and leaned on his desk. In a much more serious tone, he asked, "Be honest, child. How do you feel about all of this...supernatural stuff?" his shoulders shrugged as he said it.
Jakarta wished he could have smiled and talked about how much he loved being 'different' and 'unique' and 'powerful'. But that wasn't how he felt, and the man had asked for honesty, so Jakarta intended on giving a true answer.
"If I had the choice, well, I don't think I would want this. I know a lot of people like it, but ... It's not that I think it's wrong, or anything. I just don't like it."
He liked being out of control no more than he enjoyed screwing up his own life. Shaking his head, Jakarta had to make the point clear,
"No, I don't think I like this supernatural stuff very much at all."
But it's who I am and it's the one thing I can't
erase
no matter how hard I try.
He leaned back on the chair that squeaked under his weight. "I see. Personally, I have mixed feelings. Anyway, we're finished now." The Principal grunted loudly as he got up to shake your hand. "It was a pleasure meeting you, do you have any questions for AMG?" he added, as he let go of your hand and buzzed the receptionist to lead you out.
Jakarta exhaled slowly. It was over. Shaking the man's hand, Jakarta was relieved to be done with the stiff formality of the interview. It had been uncomfortable, slightly scary, and overall a very undesirable ordeal.
"Thanks for your time,"
Jakarta said in a lighter voice than before. Ten more seconds, and he would be out of the office and on his way to a new life at AMG. Eight seconds.
"No, not really. I'm sure I'll figure it all out,"
and with a small smile, the first confident expression Jak had worn in a long time, he turned to leave. He was sure that he could learn the ways of AMG, because after all, he'd been adapting to strange places his entire life. Now, living at the school for four solid years? That could be a problem.
[/classy]
[classy=app2]snic. central. girly.[/classy]
[classy=apptite]FACE CLAIM [/classy]
[url=http://eoas2.proboards.com/index.cgi?action=viewprofile&user=snic]ALEX MCKEE[/url]