Post by EIRIKA ADELAIDE SYRMA on Jul 7, 2012 22:14:56 GMT -5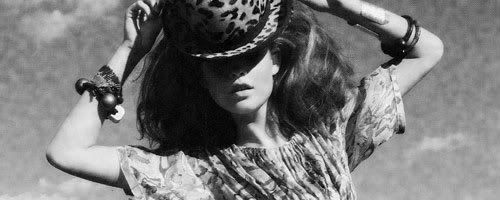 [classy=apptite]EIRIKA ADELAIDE SYRMA
[/classy]
EIGHTEEN. CRAZY. SWEETHEART. HETEROSEXUAL. FOREVER-ALONE.
[classy=appdesc]Oh, hey
Vaduz, Liechtenstein
! Look who's it is! It's
Eirika Syrma
! Oh, uh... perhaps you know them by their nickname,
Rika
? Anyway, this certain blessing in disguise came to us on
August fifteenth, nineteen-ninety-two
, and grew up to be a hefty
five feet, ten inches
. You can always tell it's
Rika
because of their
light brown
hair,
hazel
eyes and
smoldering stare
. Not to mention they've gotten themselves
a chocolate infatuation
! You know, everyone says they look like
Behati Prinsloo
? I personally don't see it though ....
[/classy]
[classy=app1]
F R O M T H E M I X E D U P F I L E S O F M I S S E I R I K A A. S Y R M A
¯ ¯ ¯ ¯ ¯ ¯ ¯ ¯ ¯ ¯ ¯ ¯ ¯ ¯ ¯ ¯ ¯ ¯ ¯ ¯ ¯ ¯ ¯ ¯ ¯ ¯ ¯ ¯ ¯ ¯ ¯ ¯ ¯ ¯ ¯ ¯ ¯ ¯ ¯ ¯ ¯ ¯ ¯ ¯ ¯ ¯ ¯
the A, B, C
's
Armpits ; Ew. Gross. I don't want to see them, got it? Do
not
sit there with your arms above your head like it's the most natural thing ever to show your pits to the whole world. Just, no.
Boomshakalaka ; My personal catchphrase. WIN.
Chocolate ; Dear sweet baby Jesus this stuff is like crack. It's like a combination of everything good plus something. Divine pieces of heaven. Come to mama.
Dramatization ; I like making this
way
more dramatic than they actually are. So much more interesting, don't you think?
Eavesdroppers ; I hate you. I promise you, if I ever catch you in the act I will personally make sure you fall into a deep sleep and never wake up again, m'kay?
Foreign Accent Syndrome ; I randomly talk in different accents. My real one is this one, the German one. I've had an American accent before, a couple times I've had a Russian accent, and once I was Australian. Greatest hour of my life.
Gelato ; Ice cream of the gods. Right after chocolate, my fucking favorite food. I will marry whoever presents me with either a) chocolate and gelato or b) chocolate gelato.
Hpynotist ; That's right. I am exceedingly skilled at the art of hypnotism. 'Tis my power. You are getting sleepy...
Igloos ; I've always wondered how they are made. I mean, how the hell do you get it to stay up? I tried making one out of snow once and right when I got inside it toppled down on me. True story.
Jackalopes ; I want one. :3 They are just so very amazing. Better than unicorns. That's pretty awesome.
Knickerbockers ; What a funny word. Who the hell named a pair of pants knickerbockers?! And what was wrong with them?
Liechenstein ; This be my home country. It's so very tiny. But I love it oh so very much.
Music ; Mmmm, I love music. My favorite bands are Miniature Tigers, Scissor Sisters, and San Cisco. If you have never heard of any of them you haven't lived.
Nachos ; Ew. Once again, gross. Hot, melted cheese? Not my thing. Don't get me wrong, cheese is
amazing
, just not like that.
Overalls ; I actually have a pair. Okay, two. Fine! I have three pairs. They are just so comfortable.
Potter ; Harry Potter. Hnnng. Words cannot describe how fucking wonderful Harry Potter is.
Quotes ; I quote people a lot. Get over it. It's how I Rowling.
Rabbis ; I was bitten by a dog when I was twelve. It died two days later and the owner had no idea if it had had it's rabbi shots or not, I had to get painful shots in my ass. Not kidding. Not fun.
Swimming ; Oh, my dear sweet Lord do I love to swim. Yes, yes. I used to swim competitively. But now that I'm
here
I doubt I'll have many opportunities...
Theater ; The theater is simply amazing. Just divine. I went to go see Wicked in London when I was younger. Greatest experience I have
ever
had.
Ukulele ; So very beautiful. I learned how to play one.
I was pretty proud of myself. I love listening to music with a ukulele as well.
Vegetarian ; Yes, yes. I am a vegetarian. What did those poor cows ever do to you?
Whispering ; I like to whisper, too. -Elf mwahahahaha. Told you.
Xenophobes ; I'm a foreigner. I don't bite much.
Yodel ; That's right. I can yodel. Be jelly.
Zip code ; I have no idea what mine is... x3
¯ ¯ ¯ ¯ ¯ ¯ ¯ ¯ ¯ ¯ ¯ ¯ ¯ ¯ ¯ ¯ ¯ ¯ ¯ ¯ ¯ ¯ ¯ ¯ ¯ ¯ ¯ ¯ ¯ ¯ ¯ ¯ ¯ ¯ ¯ ¯ ¯ ¯ ¯ ¯ ¯ ¯ ¯ ¯ ¯ ¯ ¯
the 1, 2, 3
's
1 more year of high school ; Yep. I'm a senior. Woo. Top man on campus and all that other stuff.
2 parents ; I have two moms. They are both amazing. But total opposites. It's kinda funny to watch them. One is a major tight-ass. She has a strict daily schedule. She even has a time limit to when she and my other mom have sex. Do
not
ask me how I know this. Anyway, my other mom is the partier. She throws gigantic parties. I am famous back at my hometown for them. Well, she is. So, at the same time, I am. But they love each other so very much. They're cute. :3
3 favorite movies ; Across the Universe, Jane Eyre, Atonement. The Beatles rock, Charlotte Bronte is amazing, and Keira Knightley is
amazing.
4 siblings ; three brothers, one sister. My sister and I are so very close. I'm the oldest of all of them.
5 role models ; Marilyn Monroe - not drug overdose, of course, but the way she shined on camera. She was simply magnificent. Jane Eyre - quite honestly, I wouldn't marry a man that was twice my age, but I admire her in the way that she would never let her pride be compromised. She valued herself. Leonardo da Vinci - this man was a genius. I wanna think outside the bus like him. William Shakespeare - e tu, Brutus? Anastasia - from the Fox animated movie. She is just so brave. That is a great movie. I still watch it. Yep. Hermione Granger - for obvious reasons,
6 bad habits ; Biting my nails when I'm nervous, spacing out when I get bored, dissing Twilight, I grind my teeth when I sleep, I snore, and I speak German when I get angry. Fast German.
7 dogs ; Skittle - six-year-old German shepherd female. Samson - five-year-old Border Collie male. Three unnamed newborn puppies - German shepherd/Border Collie mixes. Two three-year-old miniature Australian shepherds - Jasper and Greta.
8 fears ; Spiders, heights, darkness, robbers, tight spaces, mustaches, Elmo, nightmares.
9 fawn-worthy things ; giraffes, owls, kittens, puppies, chocolate, gelato, lollipops, guitars/ukuleles, guys playing guitars/ukuleles.
10 famous crushes ; Orlando Bloom, Leonardo diCaprio, Channing Tatum, Rafi Gavron, Shia LaBeouf, David Henrie, Tom Felton, Johnny Depp, Emile Hirsch, Alexander Ludwig.
[/classy]
[classy=app2]aura. loves. narwhals.[/classy]
[classy=apptite]FACE CLAIM [/classy]
[url=http://eoas2.proboards.com/index.cgi?action=viewprofile&user=eirika]BEHATI PRINSLOO[/url]