Post by Sydney Agatha Socko on Apr 14, 2012 0:24:15 GMT -5
[/style][style=width: 463px; height:20; float: center; background-image:url(http://i739.photobucket.com/albums/xx40/tippykazoo/Caution/Picture5.png);]
[atrb=border,0,true][atrb=style, width: 460px; height: 480px; background-color: ededed; border-top: 10px solid #1cd0f8; border-bottom: 10px solid #1cd0f8;]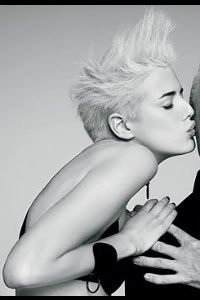 [style=width: 200; height: 15; background-color: eddf9a; text-align: left;]tagged: evan!
word-count: 348 or something
notes: This takes place sometime in the warm part of the beginning of the year; also, length will likely increase
[/style]
[/div]
Sydney was very new at this school. Yes, she was extremely used to moving around a lot and having to make new friends, but it never made it much easier. She only knew a few kids so far, and everyone on this island seemed so... complicated. And sure, if she thought about it, Sydney was complicated herself. She made lightning and PEW PEW PEW noises at everyone, and she was a halfer, and British and American and was a rich kid, but still, she felt much simpler than anyone else she had met yet. There weren't many layers to Sydney. Once you met her, that was more or less how she always was.

As she was touring the island on one of her first nights here, Sydney noticed the beach right next to the school. There was a dock with, of all things, a tire swing on it, and she simply had to try it out. It wasn't nearly as fun as it looked. She figured that maybe it would have been more fun if someone was there with her, but mostly, it was kind of lonely to sit there by herself. So, instead, Sydney decided to take off her shoes and dangle her feet off of the edge of the pier. The water wasn't too far beneath her, but her shorter legs made it so the only wetness she felt was from the ocean spray. It was nice and peaceful and kind of boring, but that was okay because it was fairly late.

Sydney settled into the wood and managed to look like a little kid, just dangling her feet and humming. Granted, there were six inch heels next to her, but whatever. She felt really kind of worn out. She needed to steal some energy from someone. Whatever! Sydney, due to her boredom, ended up just shooting tiny lightning bolts into the sky, accompanied by her signature sound. Hopefully someone would come along and entertain her soon. If it was someone she knew, cool! If not, she hoped they had some dinosaur facts available.

Heh. Dinosaurs.


[/td][/tr][/td][/tr][/table]
[/style][style=width: 463px; height:15; background: #1cd0f8; float: center;]
template by
tippy
of caution.
[/center]