Post by ellarie on Apr 2, 2012 23:47:26 GMT -5
[atrb=border,0,true][atrb=style, background-color: 2f0247; border-top: solid #6b4ba0 5px; width: 500px; padding-top: 20; padding-bottom: 30;]

she leaves just silence in her path,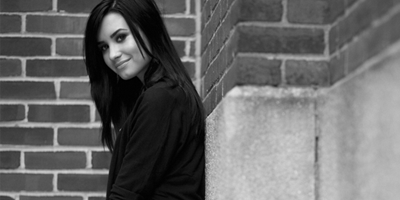 It was a warm afternoon and Ellarie was lying silently on her bed, staring at the ceiling, lazily paying around with a potted fern that was growin on her bedside table. When swung her hand foward, the plant's leaves followed, when she swung it back the leaves retreated. She did this when she was having an art block. Usuing her power lazily like this relaxed her. Normally, it was enough to get her muse back so she could pick up her camera and start taking pictures again, but unfortunately, today, it wasn't working out.

Suddenly, she sat up in her bed and let the plant return to its original state. She looked over at Loli's bed, he'd been out for a while. She sighed, feeling kind of lonely. She then grabbed sticky notes and a pen from her bedside table and wrote,

Loli, I went out to visit someone. Be back in a bit. Text me if you need anything. -Elle

Ellarie stuck the note on Loli's desk and walked to her closet. She slipped on a pair of vans, grabbed her purse and camera bag and left the dormroom. When Ellarie shut the door behind her, he just sort of stood at the doorway. She hadn't really decided who she was going to see. She pulled her phone out closed her eyes and scrolled through her contacts. The person she landed on would be the person who she visited. After a few minutes she stopped clicking the "down" arrow and opened her eyes. Mickey. She was going to see Mickey.

Ellarie slipped her phone back in her purse and made her way to the Male Dormitories. The walk was quick, and before she even realized it, she was standing in front of Mickey's door. She knocked once tentitively, then another time more assertively.

"Hey Mickey, are you in there? It's Elle. Are you busy?"
[/color]
She wondered how he would react to a random visit, but she didn't think he'd mind too much. Mickey and Elle had become good friends since they met so she thought he'd probably be cool with her dropping by just to hang. Plus, they seemed to be able to find a good amount to talk about, so she was sure he wouldn't mind.
[/div]
[/center][/td][/tr][/td][/tr][/table][/center]